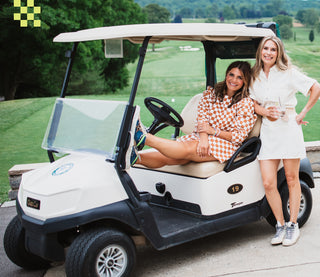 About us
"Clothes can transform your mood and confidence." - Alice Temperley 
Knowing that you can never underestimate the power of a good outfit on a bad day, Brittany and Michelle have a mutual love for fashion and matching triple digit score cards. While bonding over the endless search for the perfect thing to wear after spending far too long feeling uncomfortable on the golf course and in the clothes - Forward Golf was born. 
Forward Golf is named after the idea that as long as you (and your golf ball) are moving forward, you're winning in life..after all, forward is forward. The mission is to bring unexpected contemporary fashion to the course, providing fits that take you straight from nine to wine. Launching a capsule collection of sophisticated golf wear that looks just as good worn with your favorite t-shirt and jeans- Forward is ready to change women's golf forever.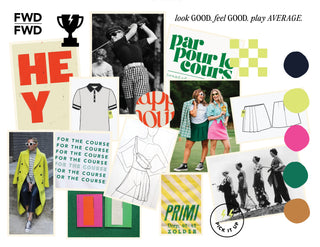 FORWARD GOLF
SANDTRAP SOCIAL CLUB
BRINGING PERSONAL STYLE AND COLLECTIVE CONFIDENCE TO THE COURSE AND BEYOND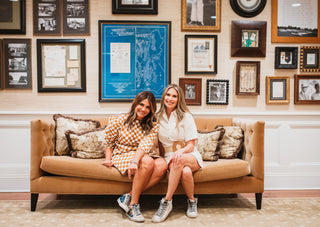 What is social golf?
Social golf is the idea that you are here to make friends- everyone belongs- if you have a club in your hand...then guess what- YOU ARE A GOLFER!! We are here for the laughs, the memories, the fun...GOLFING OPTIONAL.
Forward is trying to break down barriers for women and press inclusiveness in the golf space. After years of feeling like we didn't belong- we are creating a space where we all do...first up- flattering and stylish fits for the course and beyond.
SANDTRAP SOCIAL CLUB- memberships for all!!